* This guide requires 7-Zip.
** If you already have AWIPS II CAVE 17.1.1 installed, skip to #7.
1. Download the AWIPS II Thin Client from the NWS VLab at https://collaborate2.nws.noaa.gov/partners/17.1.1/AWIPS_Thin_Client_17.1.1.tgz
2. Right click the downloaded file and go to 7-Zip > Extract Here.
3. Right click the new file that appeared (AWIPS_Thin_Client_17.1.1.tar) and go to 7-Zip > Extract Here.
4. Open the ThinClient directory that appeared.

5. Install the AWIPS II Runtime by starting Runtime_16.4.1x64.exe
6. Once the AWIPS II Runtime is installed, you can install AWIPS 2 CAVE by starting CAVE_17.1.1.exe
7. Start AWIPS II CAVE and you should see a "Connectivity Preferences" window similar to below.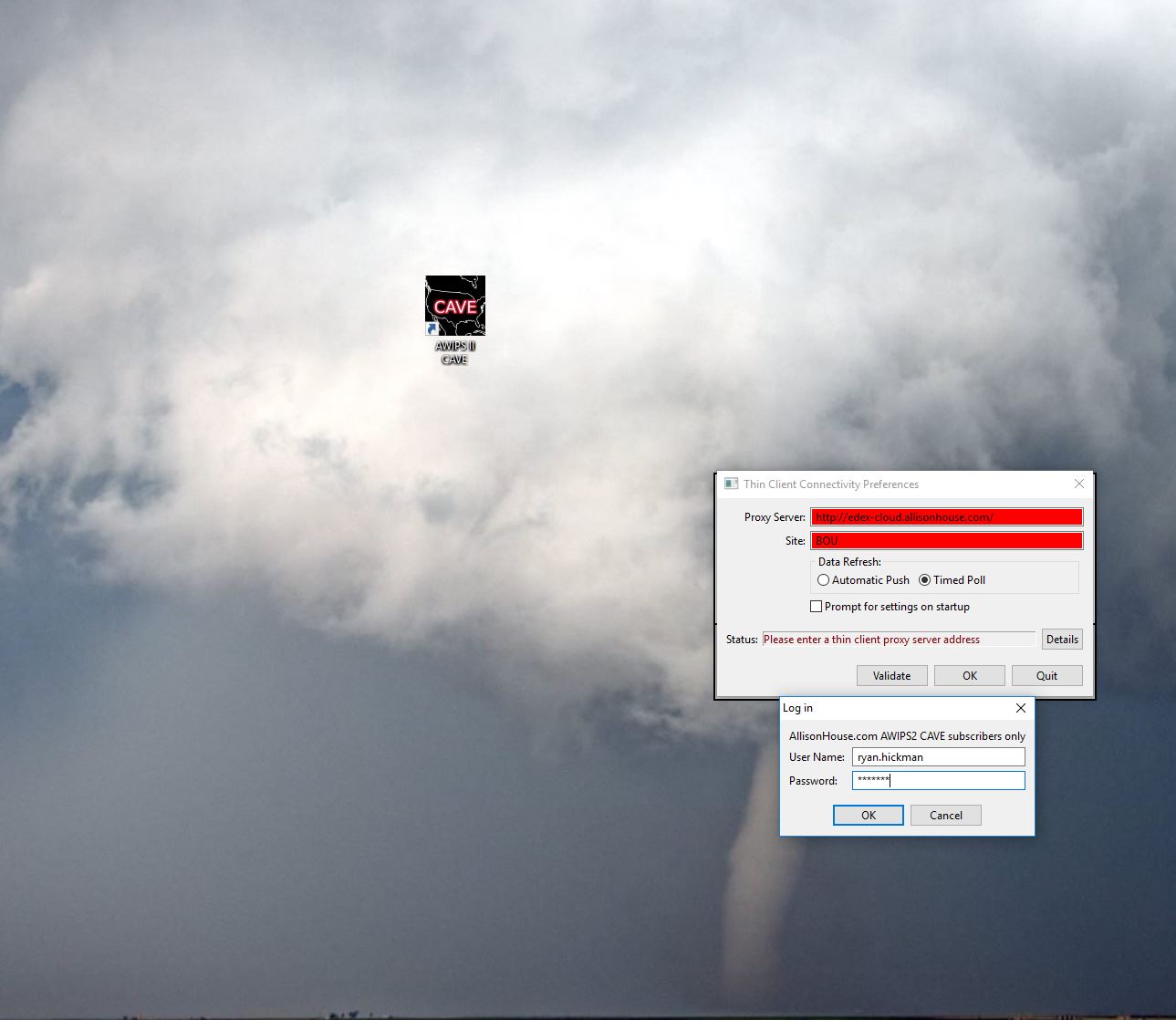 9. Enter the following information.
Localization Server: http://edex.allisonhouse.com/
Site: Enter the nearest 3-letter NWS WFO ID to your location.
Click Validate
Username & Password: Enter the Username & Password chosen on the AWIPS CAVE EDEX page in your customer portal.