Accessing Your High-Res Lightning Feed:
After you have purchased a high-resolution lightning subscription, you will need to log into your account. Once logged in, you should be on your "My Account" page. From there you will need to select the "Gibson Ridge" tab along the left-hand side.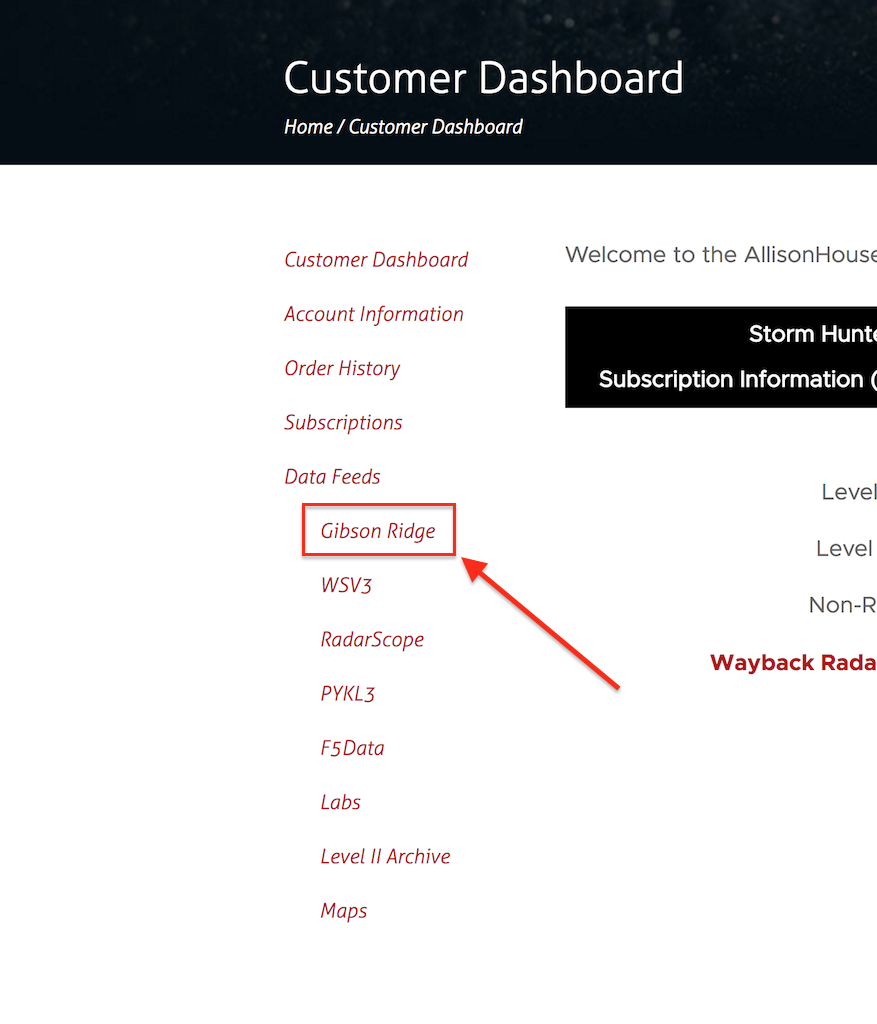 Once on your Gibson Ridge Customer portal, you will need to find the "Lightning" section. From there select "ENTLN High-Resolution Lightning". 

Once on the ENTLN Hi-Resolution Lightning Page, enter the lat/lon of the center point of where you're wanting to monitor. Or it will default to the lat/lon of the radar site you have selected.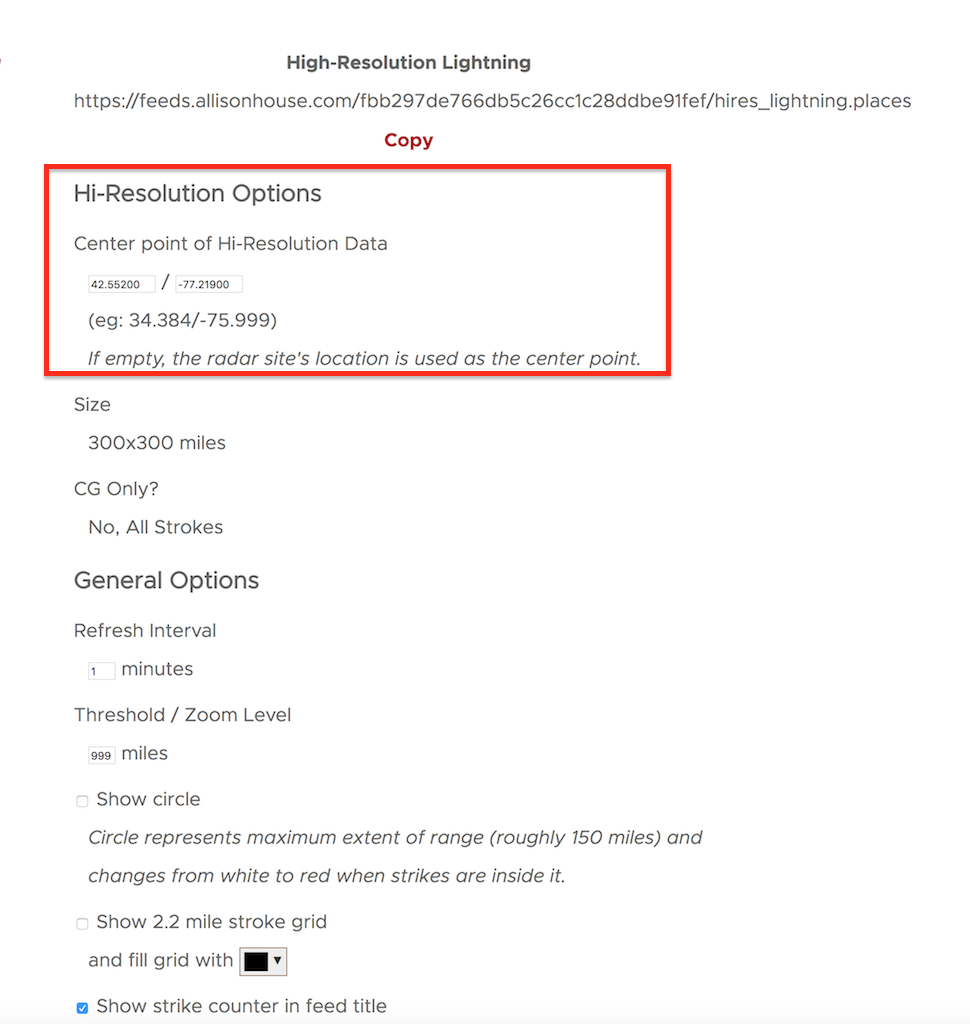 Alert Rings:
With our Hi-Res Lightning feed, you have the ability to add multiple range rings and customize those rings to your liking. To add a range ring, simply select "Add One". You can always remove them by selecting "Remove".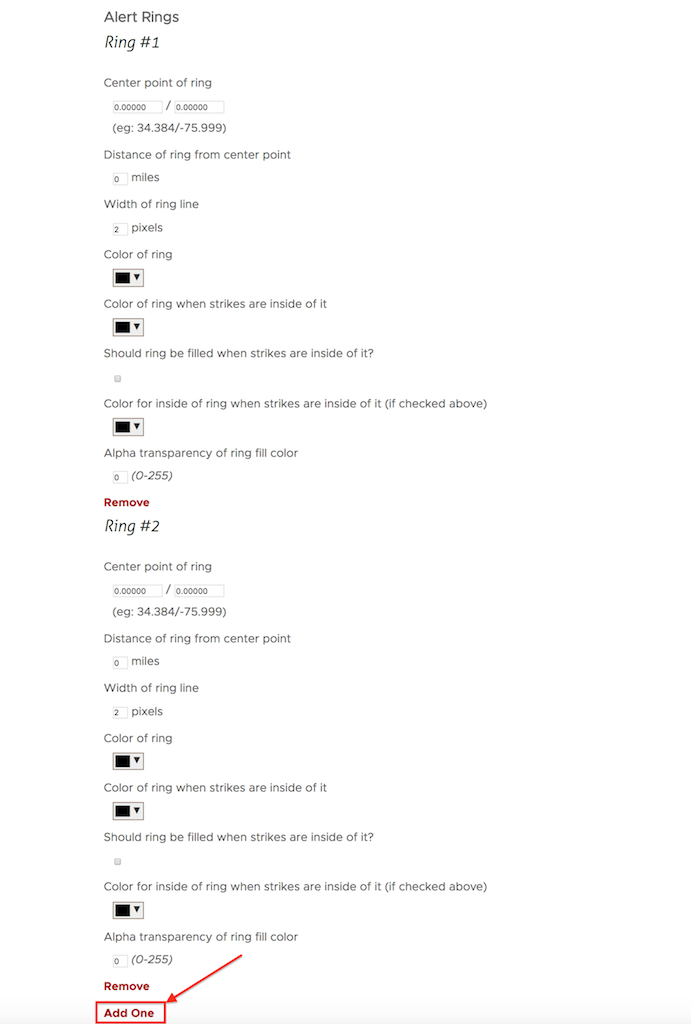 You are now ready to enjoy your High-Resolution Lightning Feed!