1. Go to the AllisonHouse website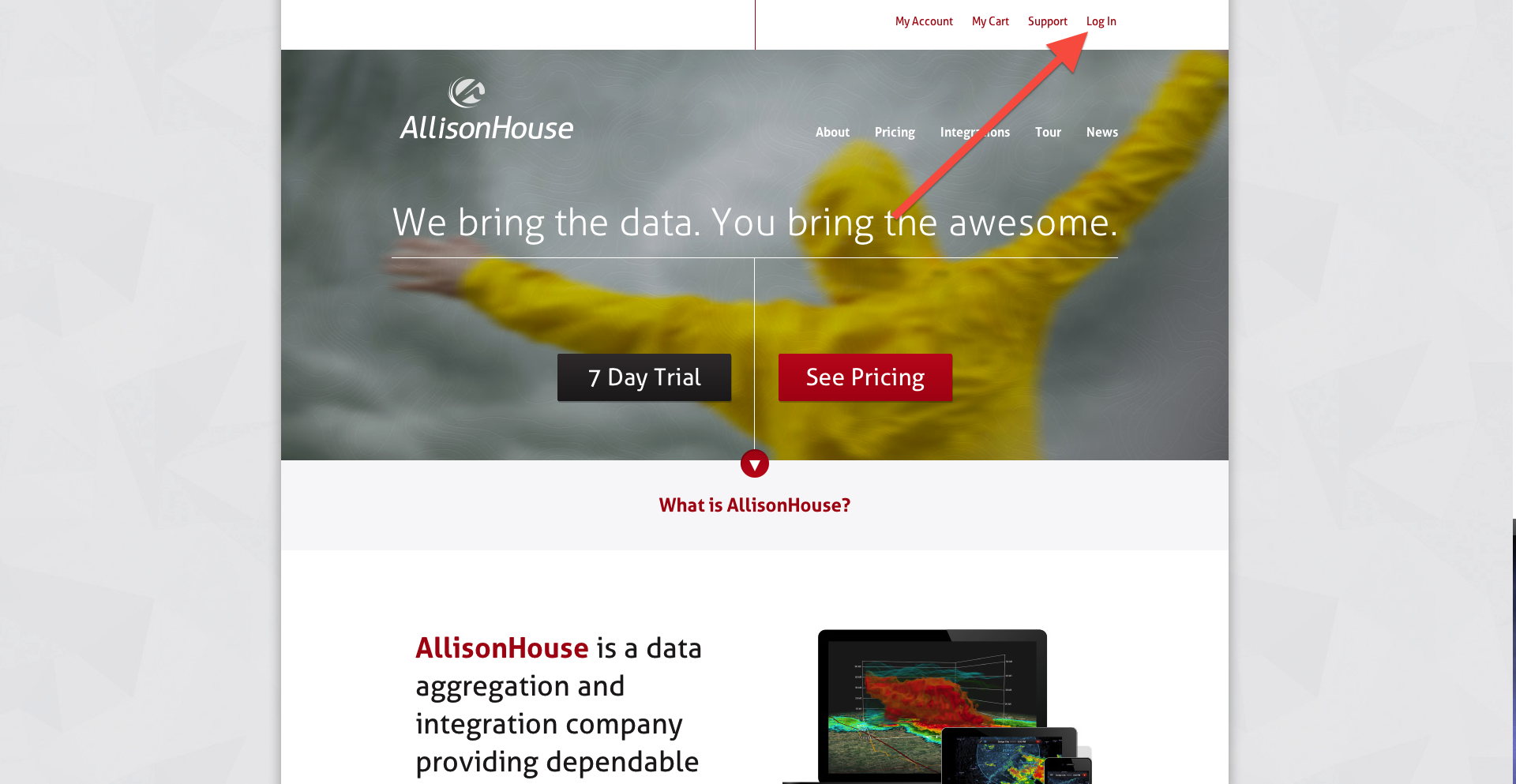 Open your web browser and go to the AllisonHouse website. Then click on the 'Login' link in the top menu.
2. Login to AllisonHouse
Login using your email/password that was provided when you first subscribed to AllisonHouse.
3. Go to WSV3 integration section

Click on 'WSV3' in the left menu
4. Main Configuration Polling Page

On the main configuration page you will be presented with a list of various data feed types you can choose from.
1. Click on the 'Customize' link to the right of the data feed you want to integrate with WSV3
For this demo we will use the FAA METAR Stations feed.
5. Feed Configuration Page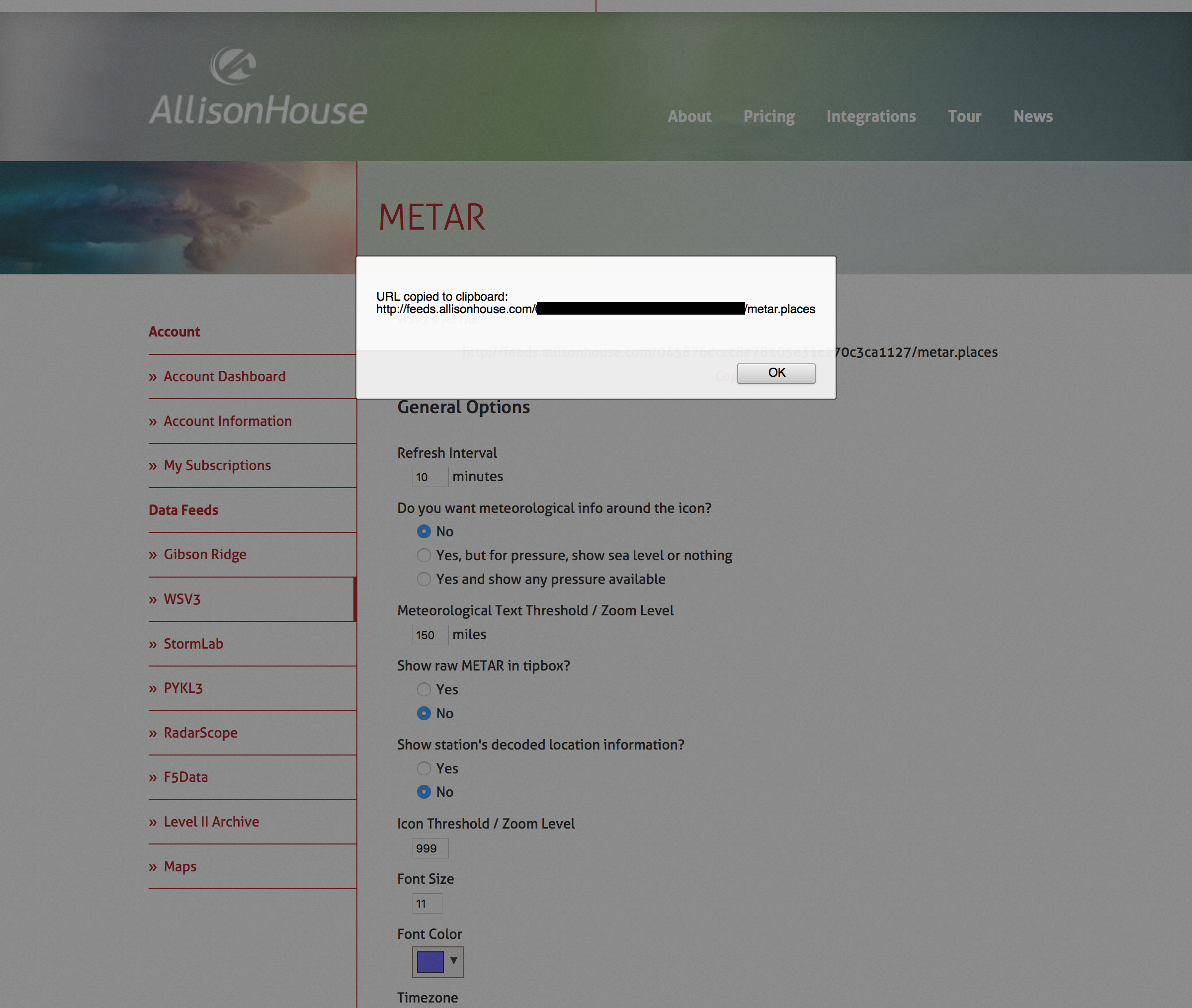 Once you have the settings configured to your liking. Click copy and a message should appear confirming the URL was added to your clipboard. 
6. Start WSV3
Start WSV3. Typically you can use the Start menu under Windows for this, or obviously a shortcut.
7. Open Placefile Manager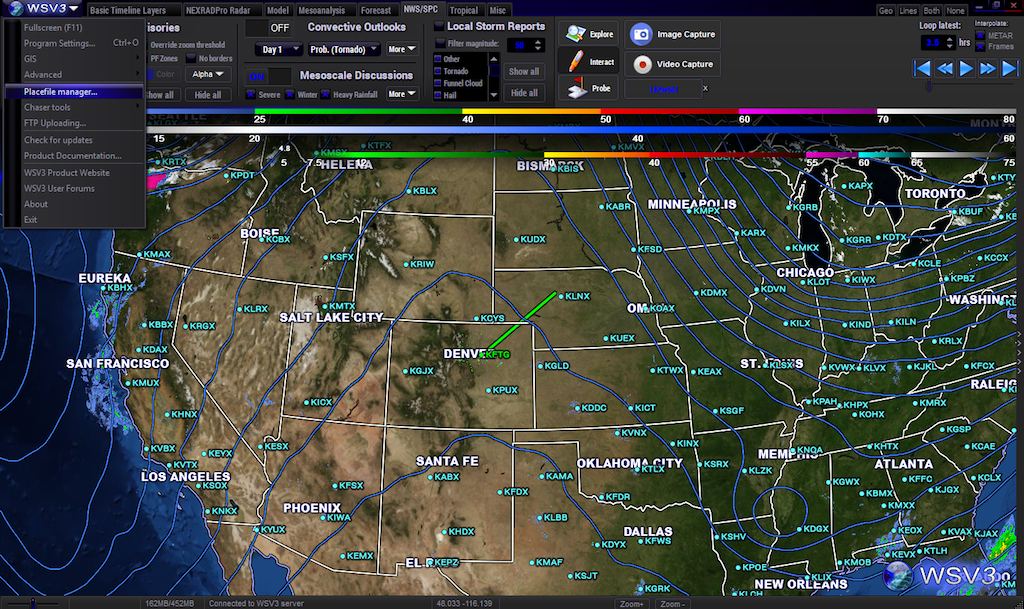 Select the "WSV3" in the left-hand corner, and then select "Placefile Manager".
8. Add a Placefile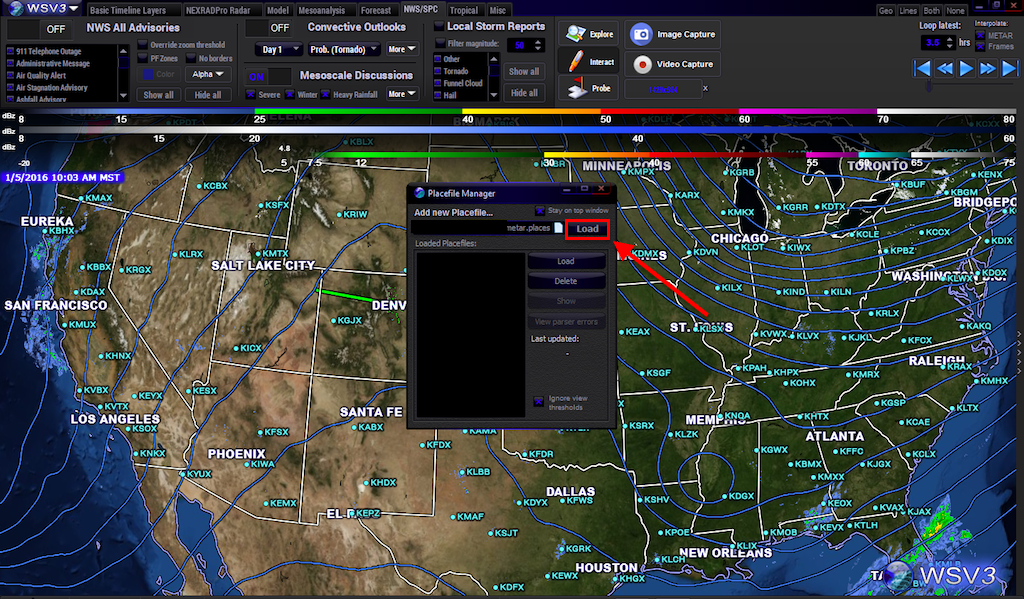 Paste the copied URL into the "Add new Placefile" area, then select "Load".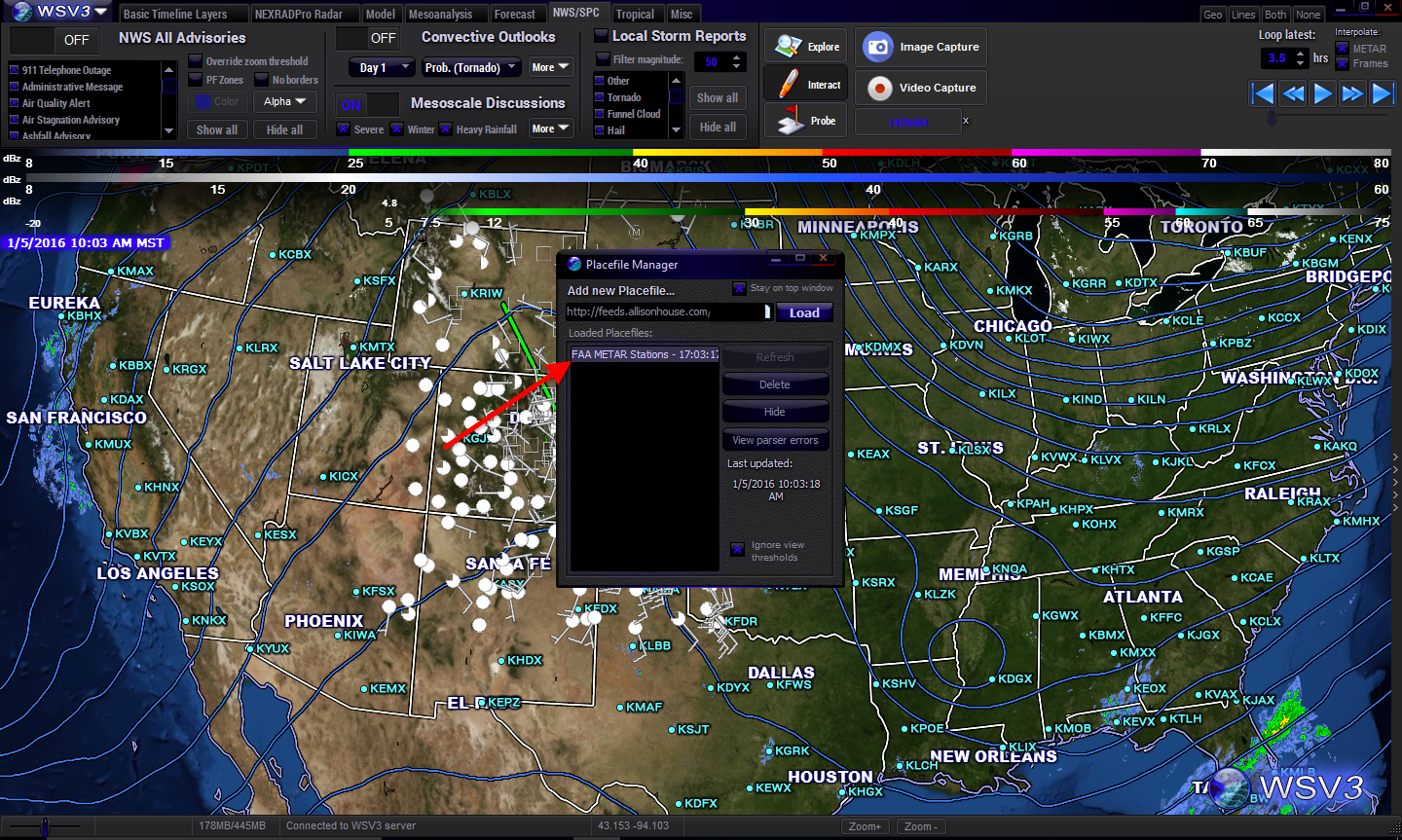 You should now see the placefile listed below. You can delete it out by selecting the placefile and hitting "delete". You can also use the "Hide" button to make the placefile not appear, but keep it loaded. Hit the "Show" button to make it show backup.