Customizations Page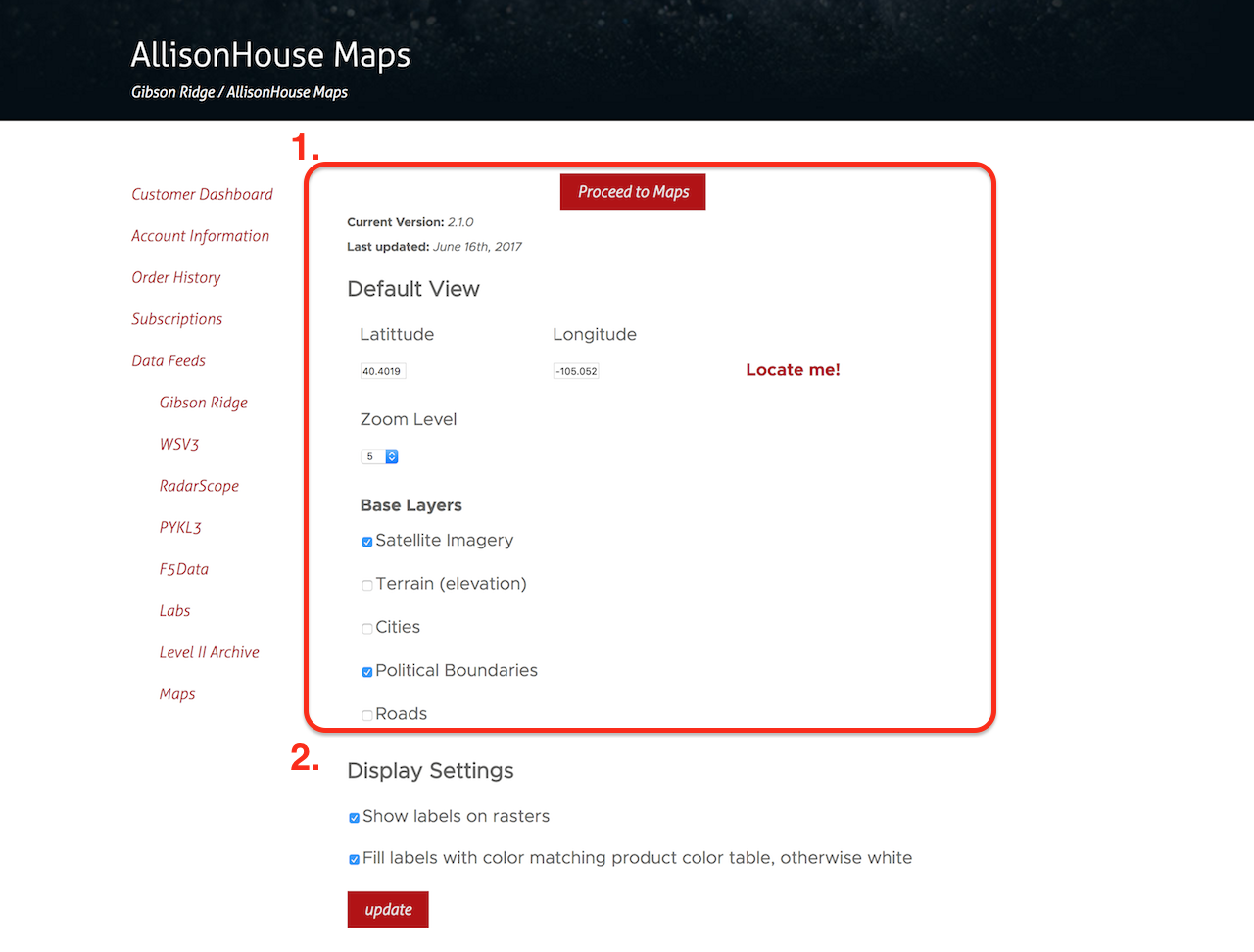 1. Default View Settings - These view settings will be used every time you open Maps.
Use the 'Locate me!' button to save your current location.
Zoom Level - 3-10 with 10 be being the maximum amount you can zoom in. 
Base Layers - Uncheck anything that you do not want to be loaded when opening the program.
2. Default Display Settings 
Uncheck 'Use UTC time?' to show the timezone of your location in Military format instead