Adding Alerts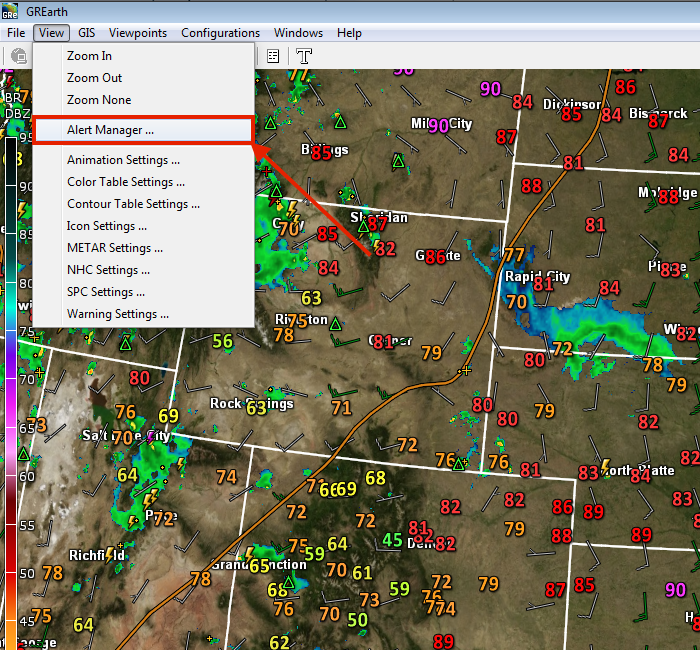 Along the Main Menu select "View"
In the drop down box select "Alert Manager..."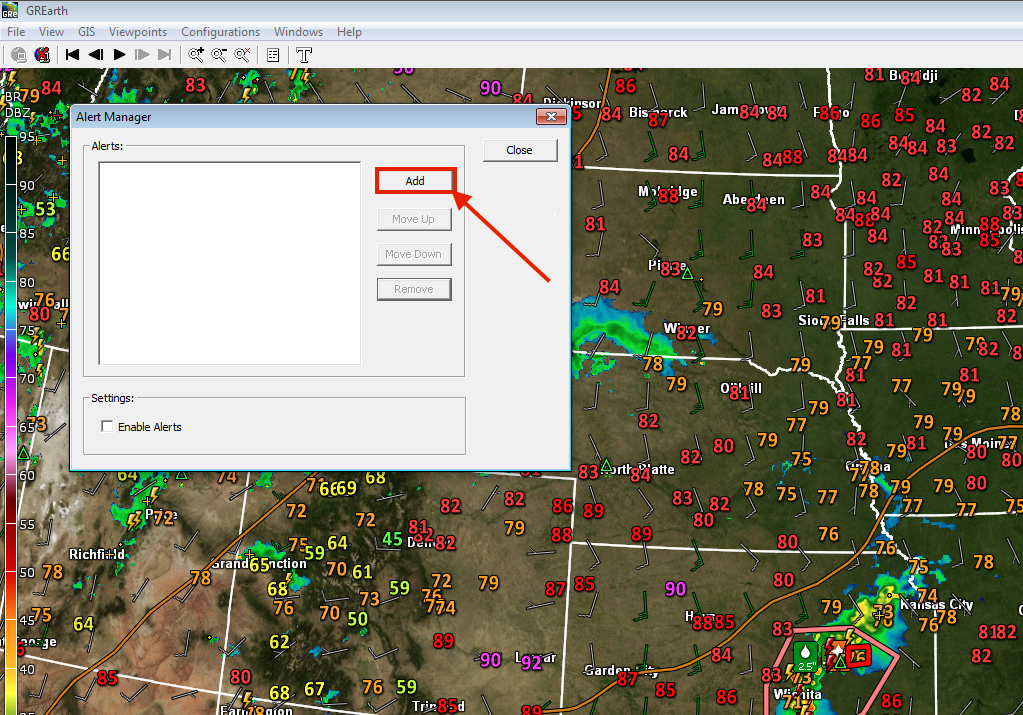 A pop up box should appear and select "Add"
Upon clicking "Add" it should pull up the Windows Explorer for you. 
Select: Local Disk (C:) < Program Files (x86) 
Find the GRLevelx folder and select it.
Depending on how many GibsonRidge programs you own there will be folders for each. Since we are in GRearth proceed in selecting the GRearth folder. 
Select "alert_examples"
Find and select the alert you would like to use. For this example we will be using the Tornado Alert. 
Once you have the alerts you want, select "Enable Alerts" under settings and click "Close".