Want to change the default Warning Line Settings in GRearth?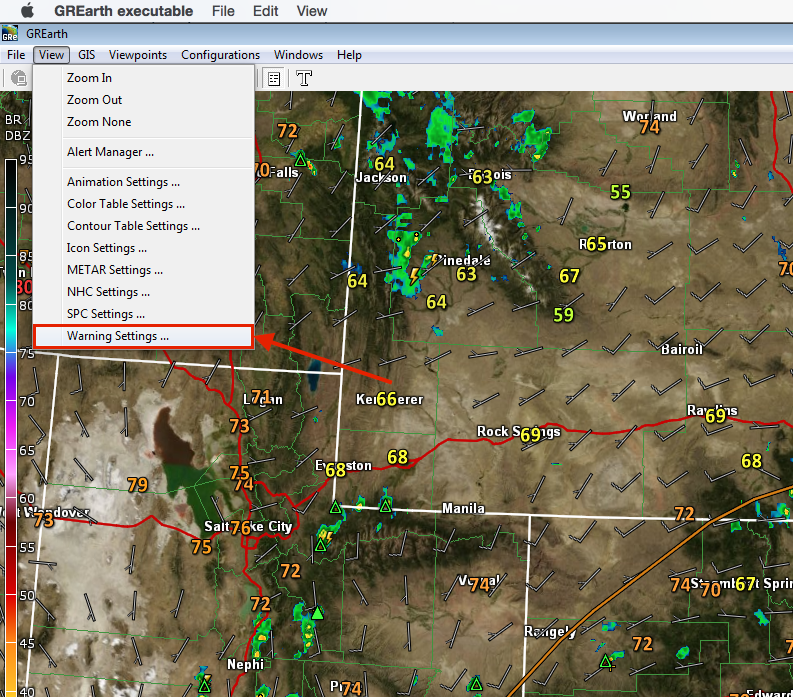 On the Main Menu select the "View" tab. Select the option "Warning Settings..."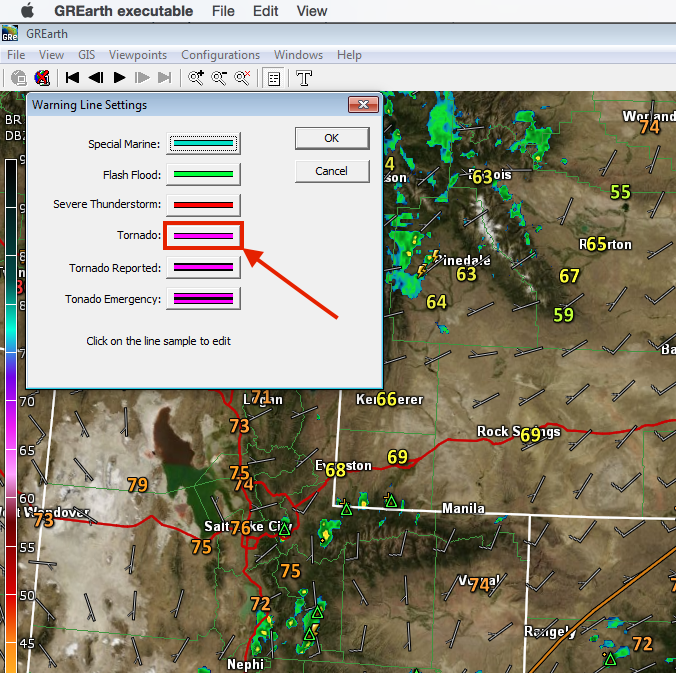 Select the warning you wish to change. 
1. You can adjust the size of the warning outline. 
2. Click on the "color" box to change the color of the warning. 
Find the color you would prefer and click "OK".