You need to purchase PYKL3 from the Android App Store before you attempt to integrate.
**Some devices may vary slightly on location of buttons. For this example we will be using a Samsung Galaxy Tab 2 - 10.1**
From the Main Screen press your devices "menu" button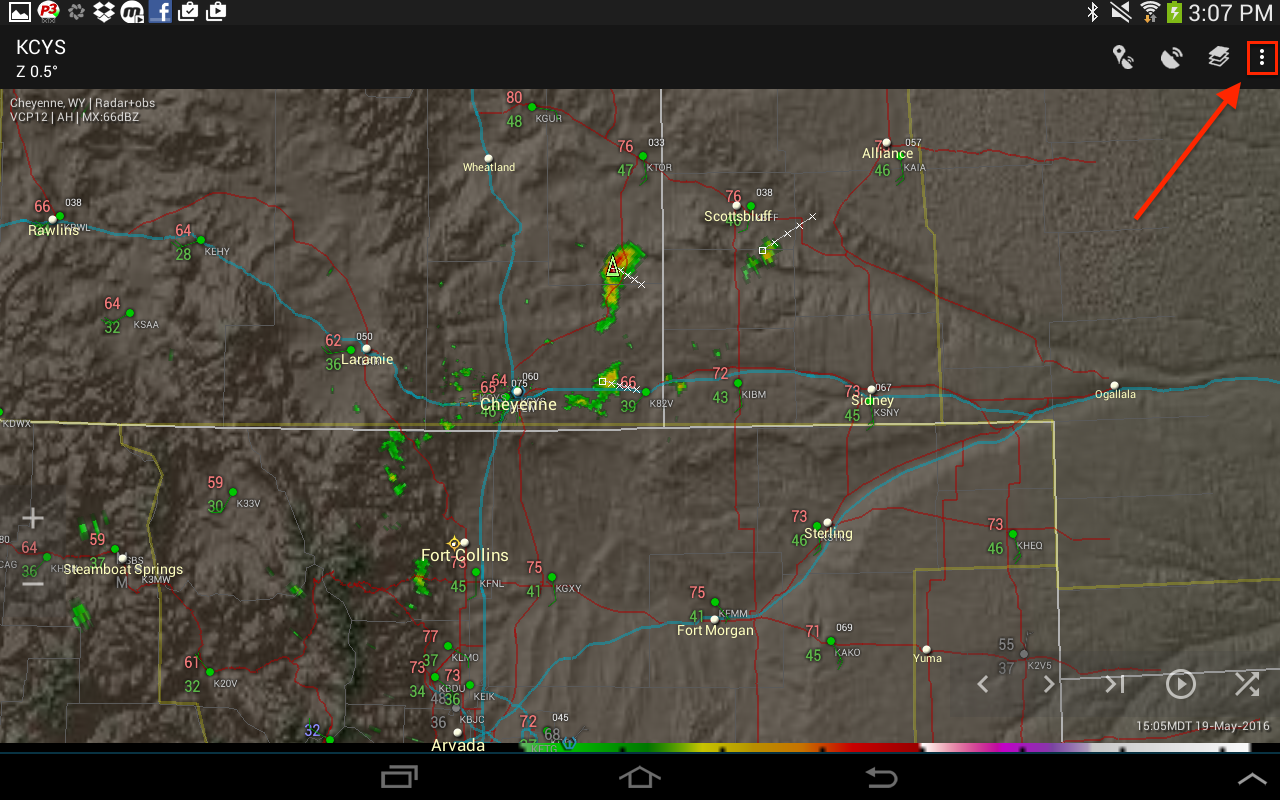 Click "Settings"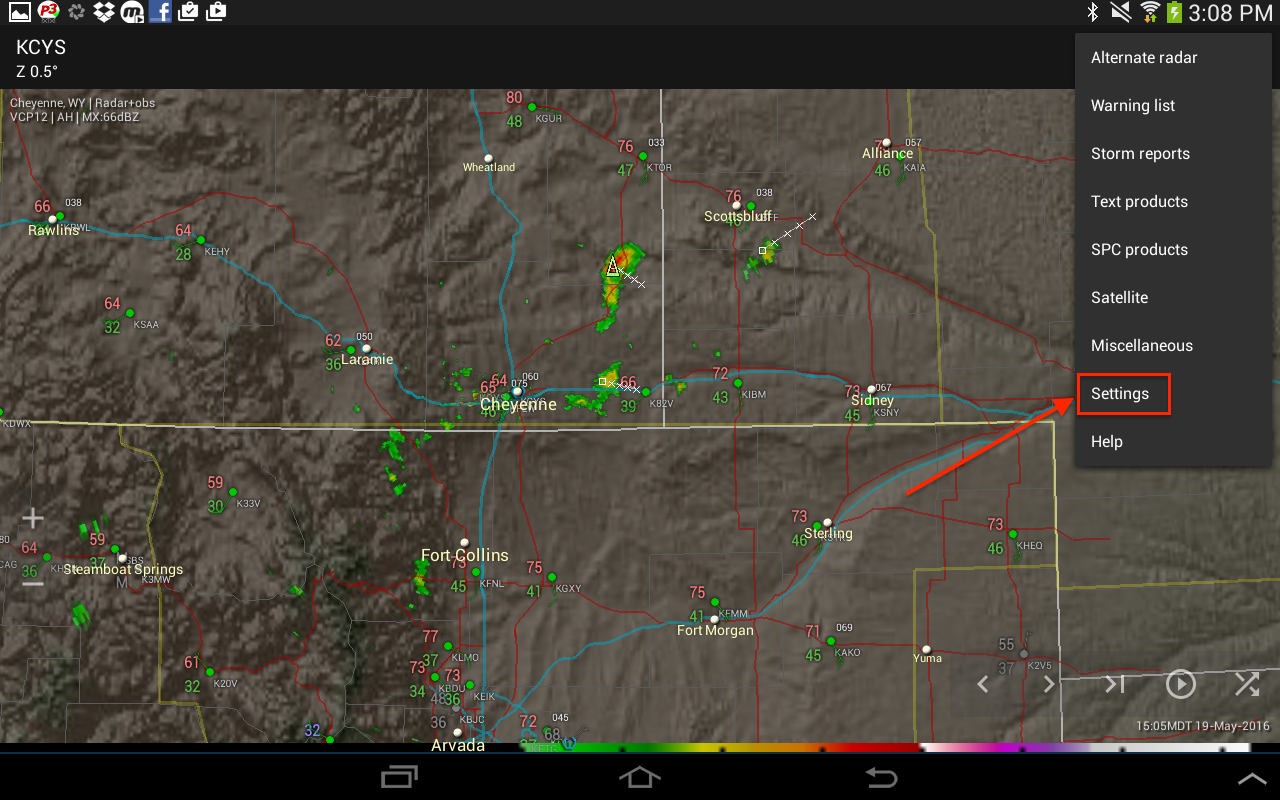 Click "Data Providers"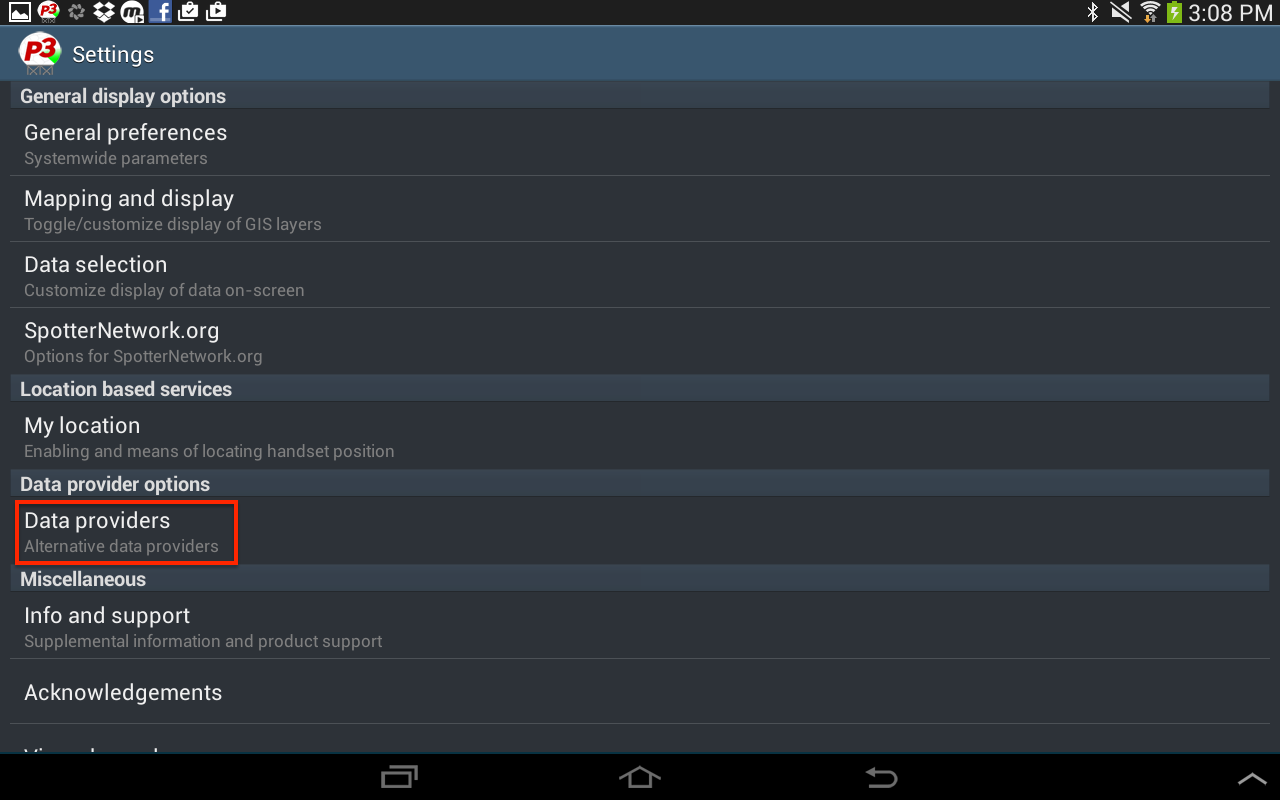 Select "AllisonHouse.com" from the list of Data Providers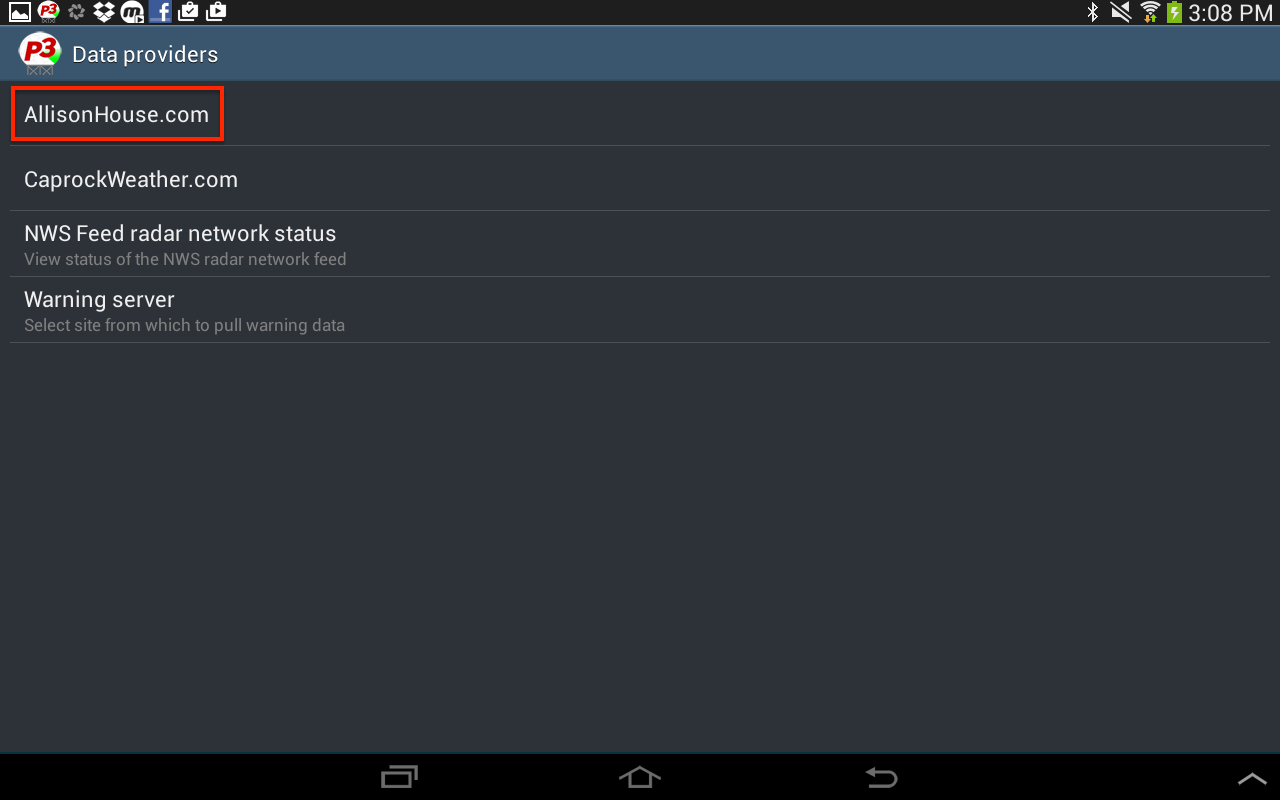 Click "Enable" & Enter Your Allisonhouse Login Information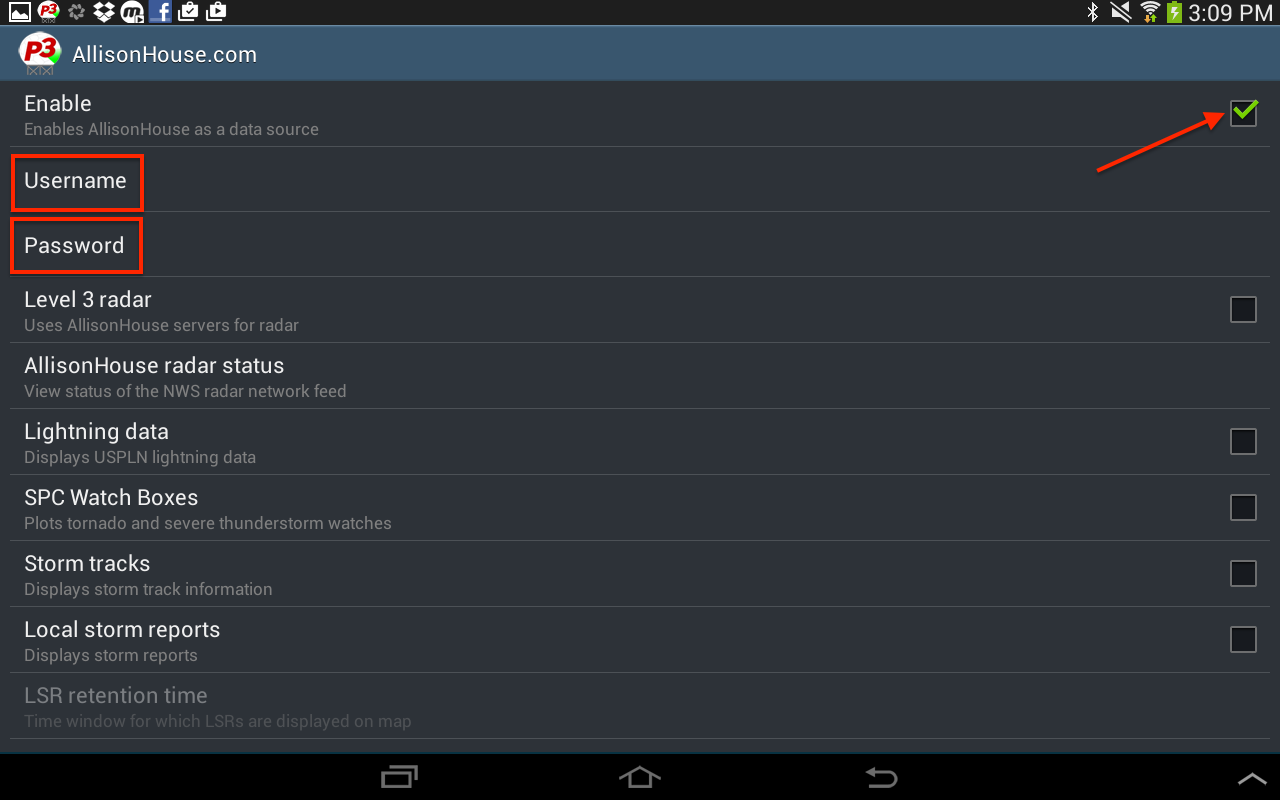 Select the data feeds you want to view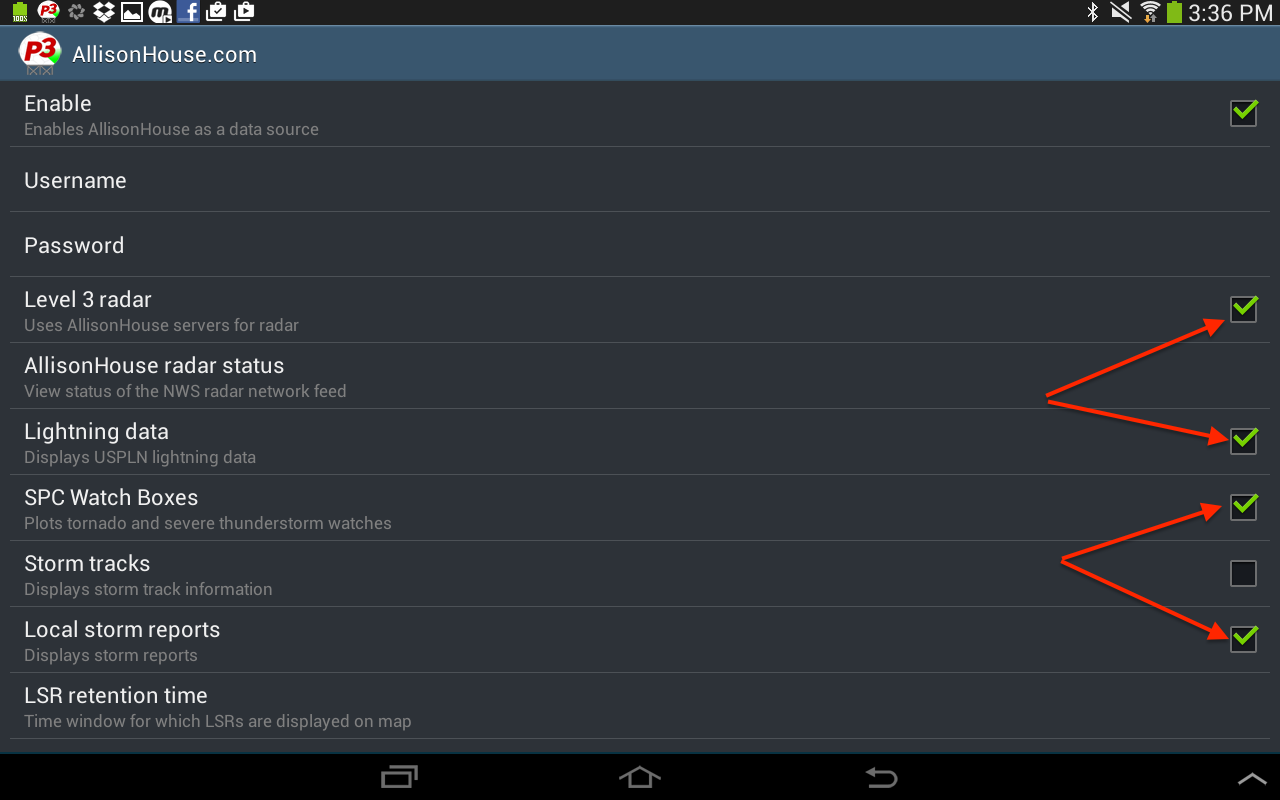 For SPC Day 1 Outlooks(SWODY1), select which contours you want to view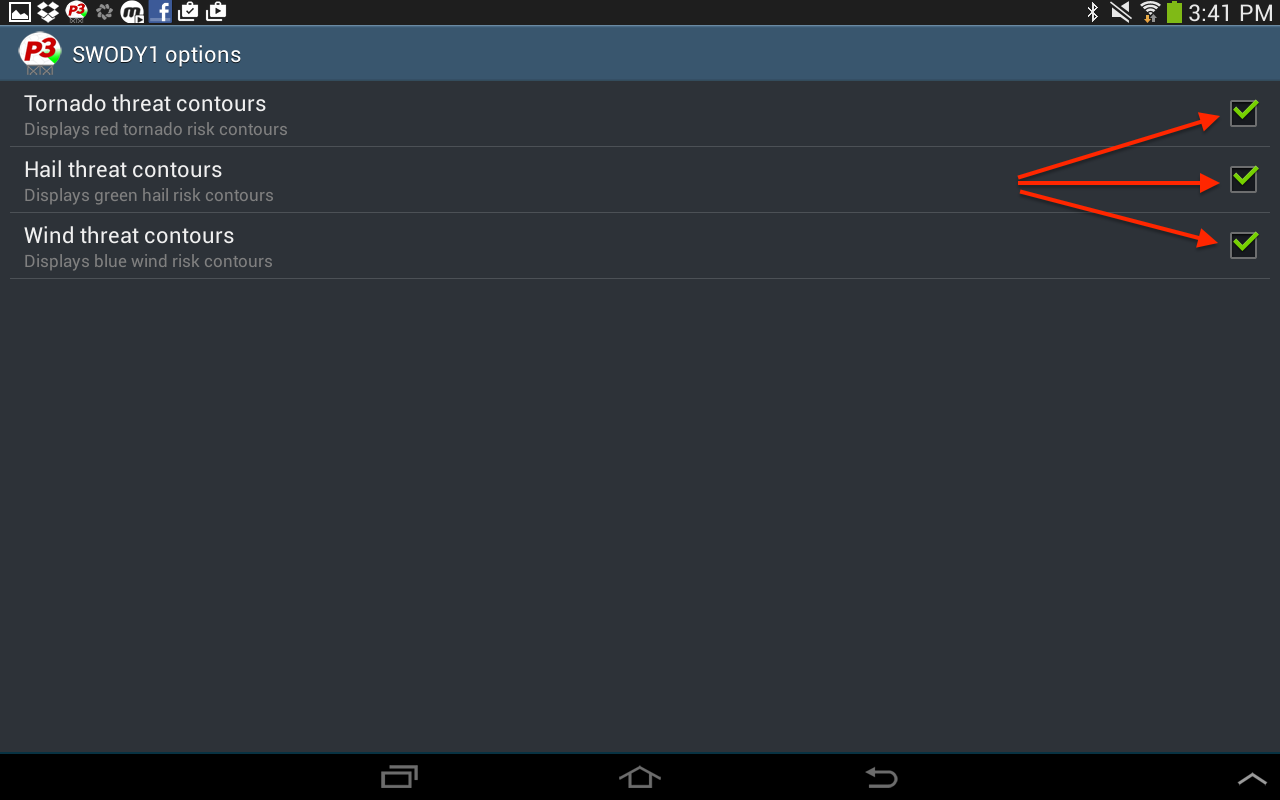 Enjoy Your AllisonHouse Data Feeds In PYKL3!