How To Download and View WayBack Data
Note: To access our WayBack data, you need a subscription to either our Storm Chaser or Storm Hunter subscriptions. There are a couple other sources that provide this data as well, but might not have the day you want until a few days later than us. Examples: NCDC & Iowa State.
Go to the AllisonHouse Website.
 Open your web browser and go to the AllisonHouse website. Then click on the 'Login' link in the top menu.
Login to AllisonHouse
Log in with your AllisonHouse username/password.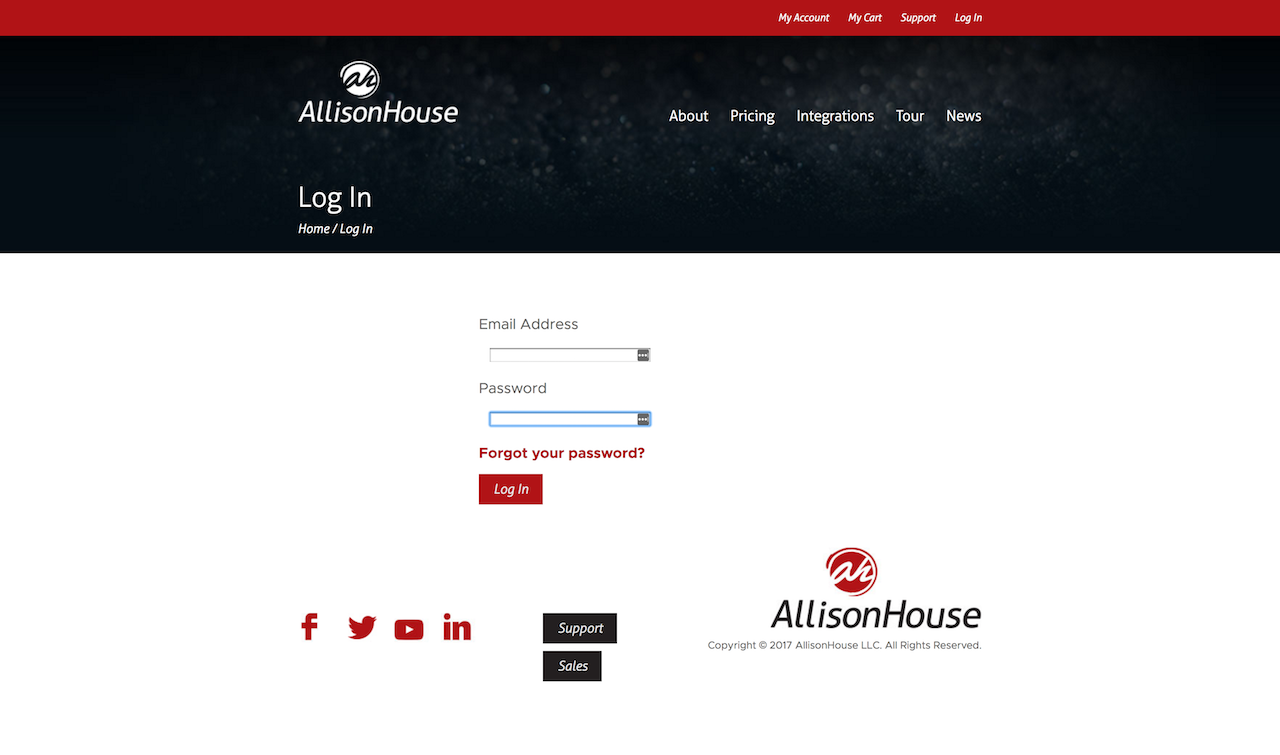 Along the left menu bar select Level II Archive.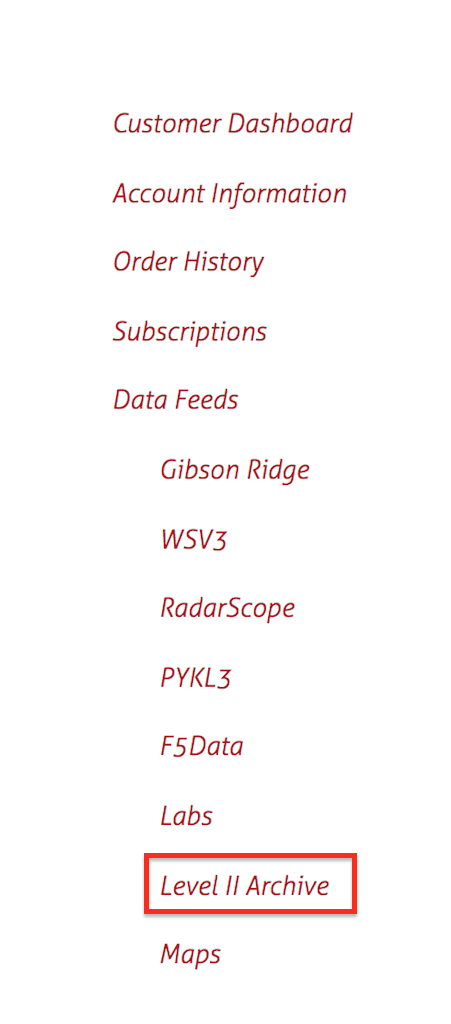 Select the radar site you would like to download data from. Each radar site is represented by a blue dot (

)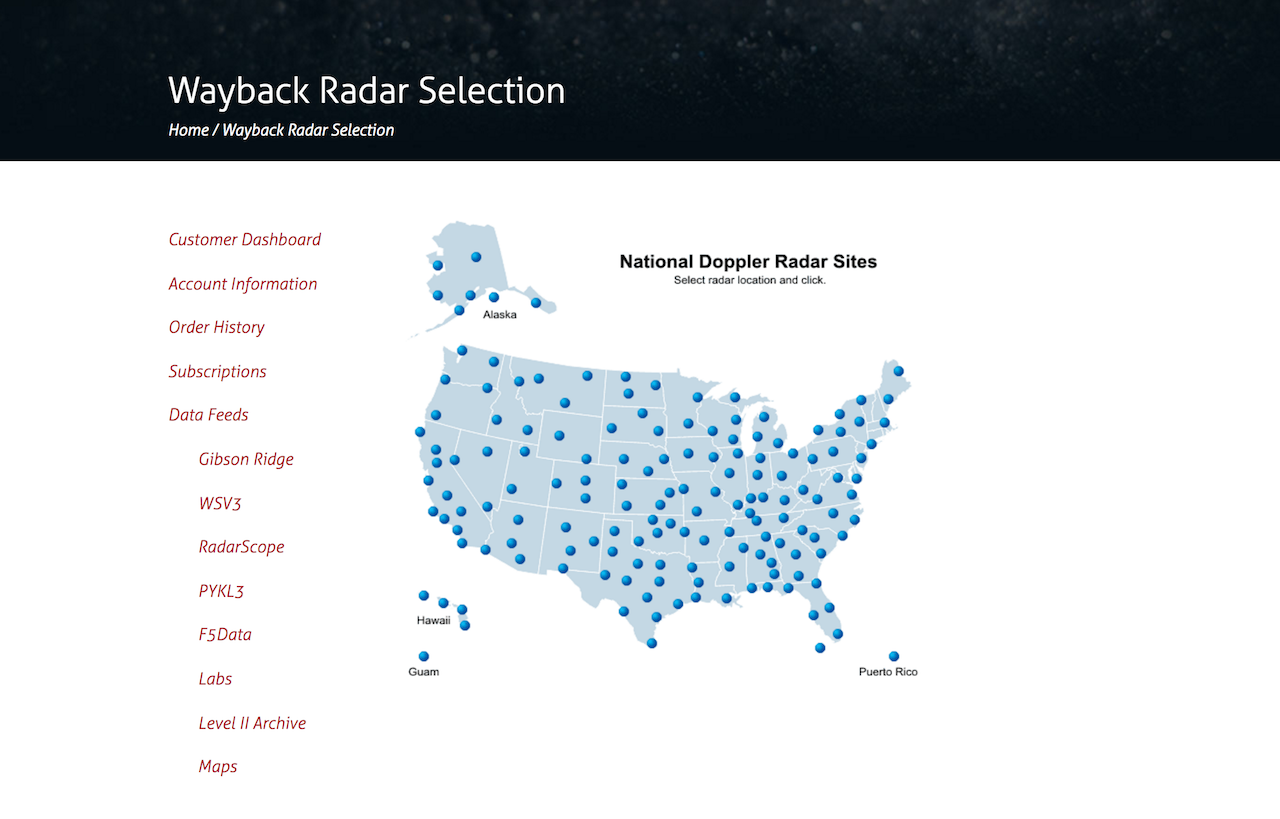 Download The Data:
1.) This section tells you the oldest and newest data we have on file for that particular radar site.
2.) Select the timeframe you would like to download and select "Submit". Note: All files are in UTC time.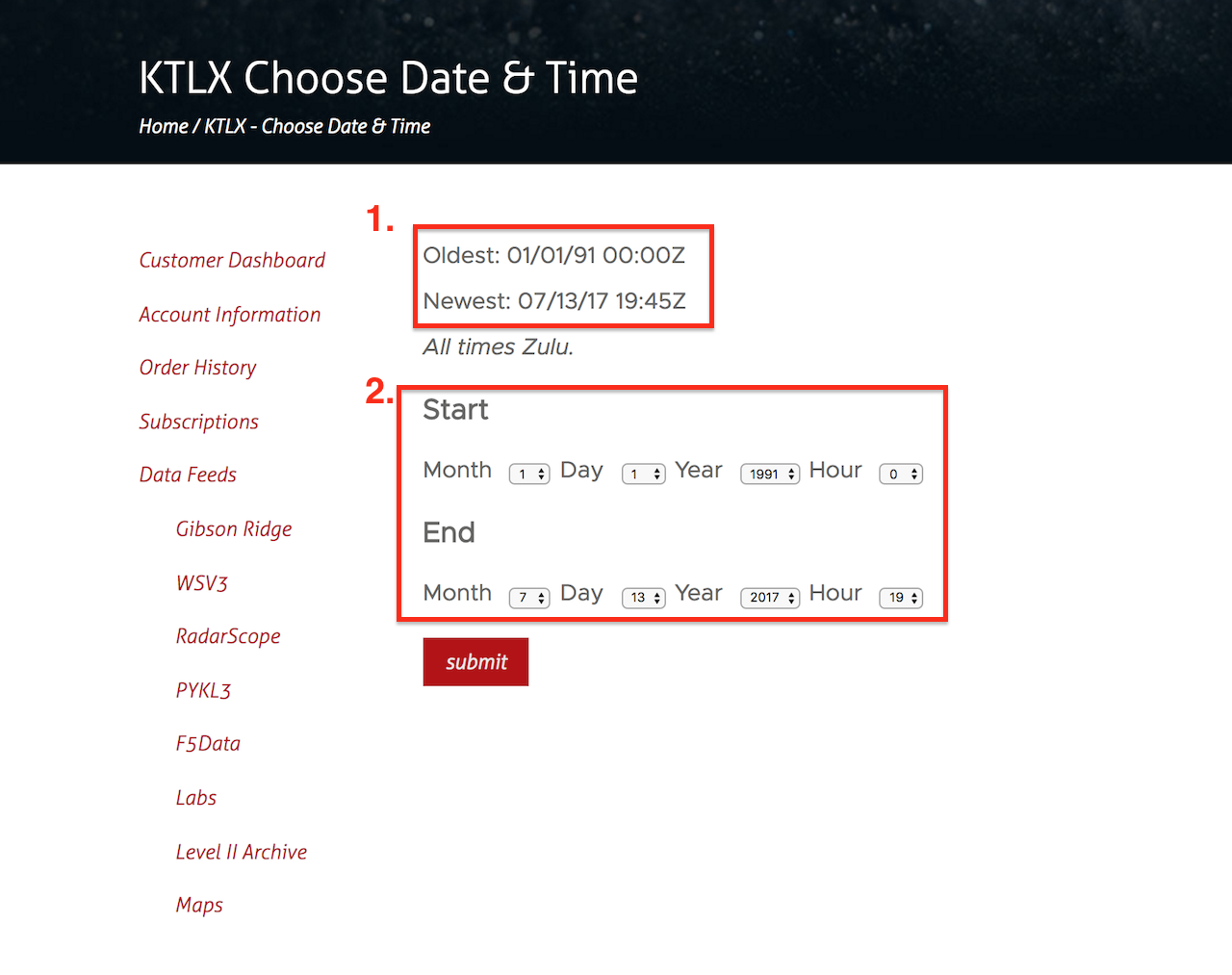 Once you have hit "Submit", you will get a confirmation that we are building your archive. Be patient while our servers get that ready for you, and you should shortly receive an email with a download link.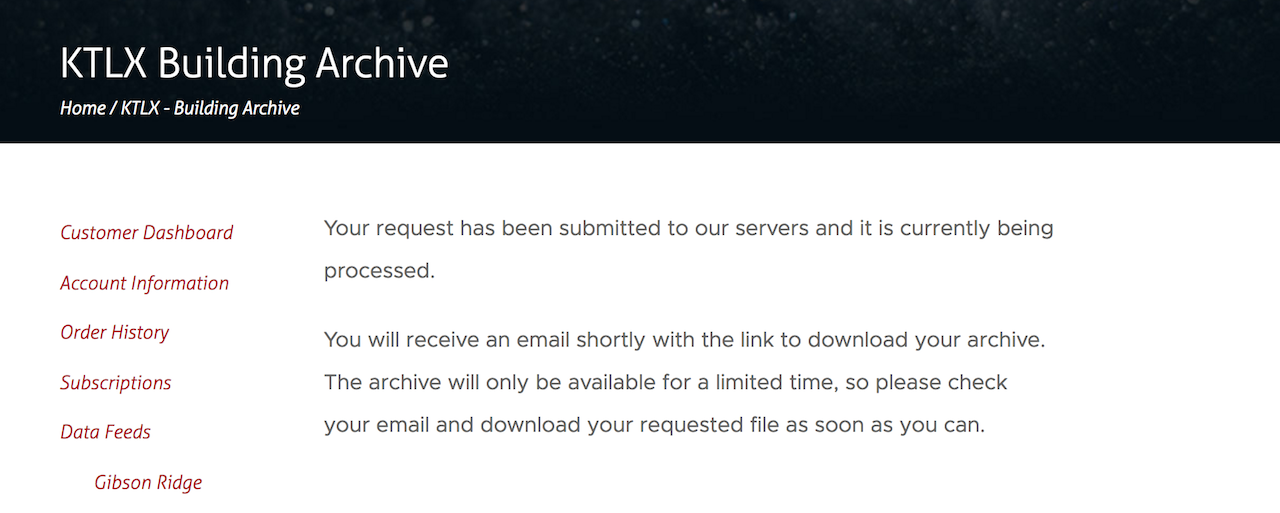 Adding The Archived Data To GR2Analyst:
Open GRLevel II and select the Opening File icon along the main toolbar across the top. 
Under downloads select the file you just downloaded. 
Select the timeframe you want to view data from. 
Be patient while the program loads the files you selected. 
Now you're ready to view wayback data.